It is easy to love the light, but darkness often deters affection. And yet darkness reveals otherwise hidden yet spectacular realities that are equally worthy of love.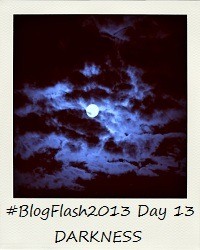 The undeniable beauty of a day in the forest is matched, if not surpassed, by that of the forest at night, which divulges secrets of its resident species—of those trees whose leaves shine in the moonlight, illuminating a darkened path, and those animals, predisposed to nocturnal lifestyles.
Darkness in a person can be a marker of complexity, the result of triumph over trauma unintelligible to those touched only by light. Complementary hints of darkness ultimately connect us with one another.