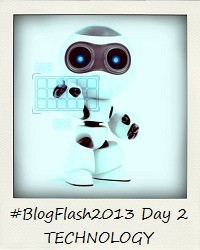 Popular technology creates artificial connection, frequently while imposing an impenetrable barrier between any individual and the outside world.
It is all too easy to blame our technology for this dissociation, though it predominately exists to improve our lives. Technology augments quality of life at home and in the workplace, literally saves lives, and affords opportunities for growth our predecessors could not even dream of – though they tried. It's our fault that we simply hide behind it.
Blaming technology for our own shortcomings has become a crutch for many of us. Wouldn't you rather stand on your own two feet?
---
* The first draft of this post was significantly longer, but in trying to keep with the "Flash" part of the challenge I trimmed it down. Perhaps I will revisit this topic later on!