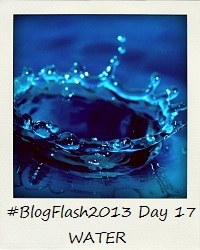 Considering the ubiquity of water in our world, this post shouldn't be as difficult to write as it currently seems...
Like most of nature, water can be healing as easily as it can be destructive. Worlds of water encompass incomparable beauty, either enhancing or hiding it.
One of the coolest aquariums I have visited was in Dalian China, where the majority of the visit happens in tunnels weaving underneath and within the worlds of aquatic life forms. Of course, the Monterey Bay Aquarium is no slouch either.
When's the last time you immersed yourself in an underwater world?